Fat Fingers and Sour Toes Book

2022 
136 pages
Edition of 100
Printed on Risograph and Laser, designed and bound by Alice Lee
$20
contact emily [at] craftpeople.ca for a copy
Available in person at:
Multiple Formats Book Fair / 18 March 2023 / Boston / OK Stamp Press Table
TypeCon 2023 / August / Portland, OR
...more locations coming soon...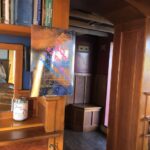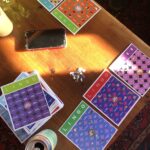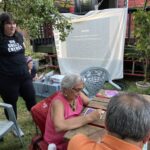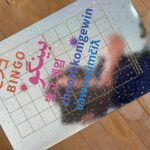 Blockchain Bingo Port Alberni
August 6, 2022
Players were invited to match blockchain vocabulary on their bingo cards with projected terms and definitions collected through the course of our research. Created with hundreds of unique bingo cards designed/programmed in Python.
Blockchain Bingo Ucluelet
August 7, 2022
Each game took about 20 minutes of intense concentration and was intended as a friendly orientation and welcome to blockchain lingo. Each session was 4 games each. Prizes were associated with our research.
Blockchain Bingo LINGO
We are happy to discuss running the Blockchain Bingo LINGO game for your event.
Contact emily [at] craftpeople.ca for possibilities.
Fat Fingers and Sour Toes NFT
Coming Soon
Digital PDF of the Fat Fingers and Sour Toes book
NFT on Ethereum
The Blockchain Study Group is a collaborative project that has helped inform how C.R.A.F.T. works with digital technology. These early explorations are critical in forming our understanding of what it means to be an Indigenous-led, plural creative organization in a networked world.
Ladan Bahmani, Alice Lee, Emily Luce, Sarah Ono, Lea Welch, and Estrella Whetung  gratefully acknowledge the support of the Canada Council for the Arts for this project.
Project/collaboration latest:  @obscureseedphrase